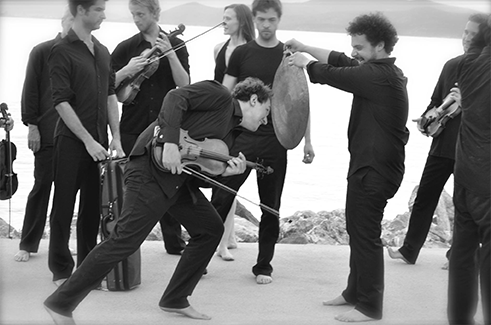 The Leondari Ensemble is comprised of musicians from Europe, North America and Australia who perform regularly with many of the world's most renowned ensembles including the London Symphony Orchestra, the Berlin Philharmonic, ARC Ensemble, the English Chamber Orchestra and the Vienna Piano Trio.
Benjamin Bowman is a member of the critically acclaimed chamber music group, ARC Ensemble and is concertmaster of the American Ballet Theatre (NYC); Bogdan Bozovic is a former violinist of the Vienna Piano Τrio; James Barralet has recently released a recording of Brahms' music for cello and piano and is the artistic director of the Whittington Chamber Music Festival (UK); Rebekka Markowski is Associate-Principal cellist of Komische Oper, Berlin; award-winning recorded German pianist, Caspar Frantz, is a former director of Berlin's contemporary music festival 'Zeitkunst' and is artistic advisor to the Saronic Chamber Music Festival.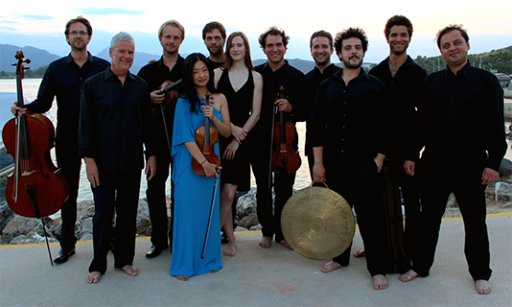 The Leondari Ensemble was founded by Greek violinist, Jannis Agraniotis, and Australian violist, Francis Kefford. Jannis is a regular performer with the Greek National Opera. He has appeared in all of the major Greek concert halls and as a recitalist and chamber musician in Germany. Francis is a frequent performer with the UK's leading orchestras including the London Symphony Orchestra, the Royal Opera House Orchestra, the Aurora Orchestra and the English Chamber Orchestra.